We were so busy in January in C8! It started with a cookie decorating party we won from the PTO for bringing in the most boxtops!! (Thank you to the PTO!) The children got right to work after becoming experts with the ice castle decorating in December. Here are some photos of the yummy cookie decorating. 
We are so fortunate to have volunteers working hard in our classroom this year. Here is a shot of just one of our hard working volunteers, Mrs. Sirois, testing students on sight words!
We celebrated Martin Luther King, Jr. Day and our diversity with a special poem and craft.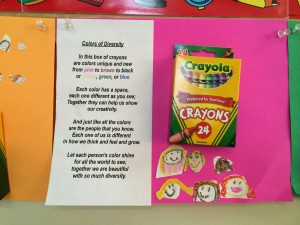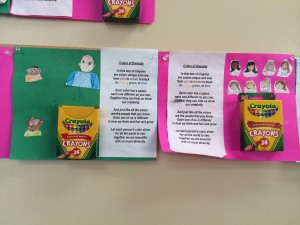 Our class was very lucky to have a special smart projector and whiteboard installed in our classroom. We are still learning how to fully use it but it is an exciting technology addition to our instruction!
The smart projector arrived in time for us to be able to watch a live webcast from Antarctica. Through Time for Kids we were able to listen to a female penguin researcher talk about her work in Antarctica. We also found out that it was colder that day in Dracut than it was in Antarctica. (But of course it is summer down there now!) Here is a photo of the students watching the webcast.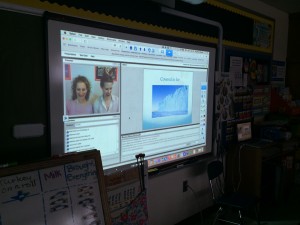 The editors from TFK introduce the webcast and then we got to see and hear directly from the scientist herself!