On the 10th day of school the C8 children found a note left by Zero the Hero. Zero is a math superhero who visits our class and provides the students with math challenges. If they succeed at meeting the challenge, they get a treat from Zero. The first math challenge was to draw a picture of what they think Zero looks like. Then Mrs. Riordan read this book that Zero left for us.  He also left us a jar full of zero treats….AKA Life Savers.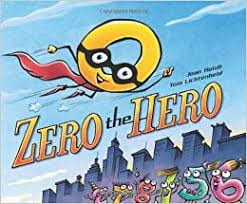 The children can't wait to see what will happen on Day 20!
We also celebrated "Talk Like a Pirate Day!" on September 19th. The children (and Mrs. Riordan) had the opportunity to dress up like pirates and learned how to talk like pirates. We had pirate music playing, drew pirate flags and read pirate stories. We did a pirate math worksheet and wrote a pirate story. If someone clipped down, we called it "walking the plank!" Twas a fine day to be a pirate!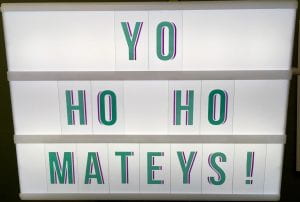 We have been celebrating Say Hello week at Brookside this week. We are learning the importance of including others and being friends.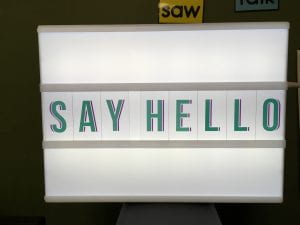 Last Wednesday was Curriculum Night. Parents and guardians had the opportunity to come to school, see the classroom, meet Mrs. Riordan and learn about the second grade curriculum.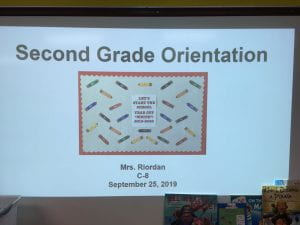 Here is a copy of the presentation from that night. Second Grade Curriculum Night presentation
We have been studying about our community and our place in the world in Social Studies the last few weeks. We made these flip books and displayed them on Curriculum Night.  

September is almost over but our second grade adventures have just begun!