I will use this page to keep important information that families may need to refer to during the course of the school year.
Specials Schedule 
Our class has specials each day during second period (9:20 -10:00). This year students will have the same specialist teacher every week for music, physical education and art. The computer and library paraprofessionals are also the same every week.
Monday – Art with Ms. Mullins
Tuesday – Library with Mrs. Snowden  Please remember to return your library book!
Wednesday – Physical Education with Mr. Rivers.  Please remember to wear your sneakers!
Thursday – Computers with Ms. Cunha
Friday –  Music with Mr. Bruce
Nightly Reading Bags
The most important homework your child has is to practice his/her reading nightly. I have provided a nightly reading bag to support this practice.
Your child should be reading at least 20 minutes every night as part of his or her homework. Each child will have a reading log to complete daily. This reading log will be sent home inside the plastic reading bag/envelope along with a book.
If the level is appropriate for your child, you child should read it. If the level is a bit too challenging, you can read it with or to your child.
Please supervise your child in recording this reading and see that the reading log, complete with your signature, and the book are returned in the bag each day. The child should write down the title and the adult should sign off that the work was done.
It is important that the entire book bag be returned each day as the children are sharing limited copies of books and the book in your child's bag may be needed for another child's bag the next day.
I do ask for reading to be done on the weekend as well on either Friday, Saturday or Sunday and have at least one entry for the weekend included in the log.
If your child is absent, he/she can read something you have at home if he or she is up to it or read extra another day to catch up. I may have your child read the book he/she missed the following night.
If there is a situation that prevents your child from doing this nightly homework, please send the book bag back with a note explaining the situation.
Homework is an important tool to be able to reinforce and practice concepts taught at school.
Your child will be responsible for homework every night except Friday. (Reading is the only weekend homework!) Please help your child to remember to do his or her homework and return it to school completed by its due date.

A homework folder and a homework notebook has been provided for each child. The students are responsible for writing their homework in their homework notebooks and time is provided in class to do this. Please check to see that this homework is completed and returned to school in the homework folder.

Homework will be written on the homework page of this blog if your child forgot their homework notebook at school or you can't read what your child wrote.
Math homework pages can be found on the forms and documents page of this blog. If your child lost his/her page, you can simply print a new one.

Please remove the corrected papers and notices each night. It is challenging for students to find what they need if there are too many papers in their homework folder.

Please leave the monthly behavior/responsibility chart in the folder all month. I will be collecting it at the end of the month and providing a new one for the following month.
Homework may not always be a written paper. When necessary, I will try to run off a written explanation for any verbal instructions, as they do not always make it home exactly "word-for-word" with second graders.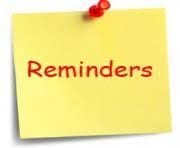 Make sure your child's full name and room number (C-8) are written somewhere in or on lunch boxes and backpacks. Names on the inside of clothing (coats and jackets, sweaters, hats, mittens, etc.) helps to ensure their return if lost on the playground, in the bus or in the cafeteria. The principal and I would also like to remind all families that children need to come to school dressed in appropriate outerwear for the weather.
Please help your child practice the important life skills of knowing their address and phone number in case of emergency. Also learning to tie their shoes/sneakers can help prevent injuries to themselves and others.
Be sure to check out the new website www.BrooksidePTO.com or sign up to follow them on Facebook! They are doing great things for our school.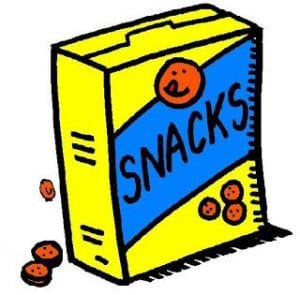 We will be having an afternoon snack. Your child should have a healthy snack packed in his or her lunch box or backpack. Please try not to send in candy or soda.
The cost of hot lunch this year is $2.75 and milk costs .50! Please try to avoid cash by using the myschoolbucks.com. If you have to use cash, please make sure that your child has his or her lunch money in a container or sealed envelope labeled with his or her name. Loose money gets lost easier and can get to be a problem for all concerned.
Extra help will be offered either before or after school by invitation. If your child receives an extra help invitation, please fill it out completely, sign it and send it back the next day in the homework folder. We can not keep a child for extra help without the signed form. Please return the form even if your child can not stay for extra help so we know that you received the invitation.
I check my email daily, often from home. You may reach me by email at mriordan@dracutps.org.  Please allow 24 hours for a response. If you have any important, time-sensitive information to give or questions to ask, please take the time to write a note and place it in the homework folder. Please do not write in their homework notebooks as I might not see it there.
If you need to speak to me directly, the best time to reach me at school is while the children are at "specials" (art, music, gym, etc.) This is at 9:20. If you call at another time, it may go to voicemail and I will call you back as soon as I can.