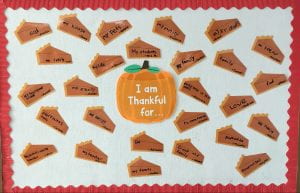 It was a very busy month for the second grade at Brookside. All the children worked very hard on narrative writing. Here are some photos of them sharing their writing with a partner.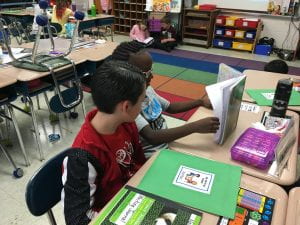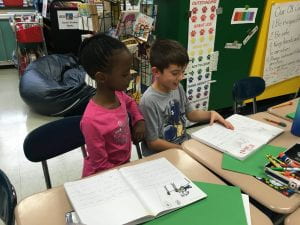 This month students completed their post-assessment for the narrative writing unit as well as underwent individual Fountas and Pinnell reading testing one-on-one with me. But it wasn't all work and no play.
The broken slide on the playground equipment was replaced by a rock wall which was very popular at outdoor recess. Indoor recess was fun as well as evidenced by the following photo.
We had our October lunch bunch and celebrated their positive behavior and responsibility for the entire month of October.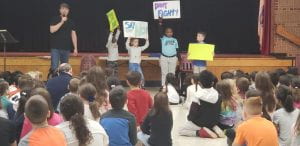 We also attended a PTO sponsored anti-bullying assembly with the rest of the primary grades. Andrew and Manes were chosen by the presenter to participate!
We had our Parent-Teacher conferences on the 20th of this month. Thank you to all the parents and guardians who took the time to attend Parent-Teacher conferences. It was so nice to be able to discuss your child's progress with you.
In addition, we had our Grandparent (or Special Visitor) Visit! We met in the cafeteria and spent time working on a thankful craft and sharing some breakfast foods. I took photos of each child with their special guest that will be included in their second grade memory book we are making.
On the half day before Thanksgiving, we were back in the cafeteria again for our Ancestor Feast as the culminating event of our Traditions and Customs social studies unit. Most of the family sent in a sample of a food from their heritage or country their ancestors came from. The children were excited to try the wide variety of ethnic foods we had to share. Thank you to every family who contributed food and special thanks to the parents (and my daughter Catie) who came in to help set up this fantastic feast. If you would like to see the wide range of delicious foods that were sent in, there are additional photos on our  2019-2020 student work page.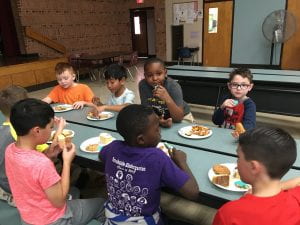 This November truly was a month to remember!