In October, we worked on a Science animal biodiversity unit. Some of our favorite lessons were with Mystery Science.  After watching the Mystery Science video lesson, the students sorted animal cards by their traits or characteristics. Here are some photos of the students working with a partner on a hands-on lesson Science lesson.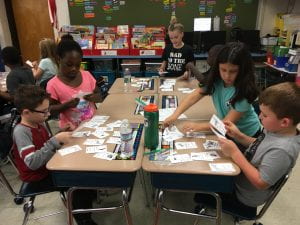 We also watched a Mystery Science video in which the students learned that different frogs make different sounds. We listened to the sounds of two different habitats and tried to identify the frogs that made the sounds. But the big surprise for the students was when Mrs. Riordan brought in a frog she found so we could observe an actual living frog! There was a rich discussion over whether it was a frog or a toad. After observing the frog, Mrs. Riordan released it back into its habitat.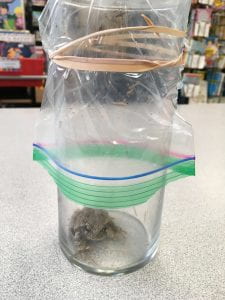 We wrapped up the animal unit by watching a Mystery Science video on birds and then we did a hands-on STEM activity where the students designed and created their own bird feeders. They needed to take into account what type of bird they wanted to attract and how to create a bird feeder that would work to attract that type of bird. I was so pleased that the students really were engaged in this hands-on activity!