If you looked at our March Madness post, you might think that March was all about fun and games. Well, we did have lots of fun in March and we did play some games. But they were learning games!
Here are some photos of our C8 students practicing telling time by matching analog and digital clocks.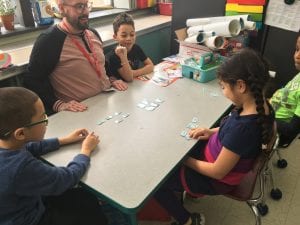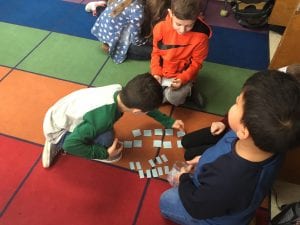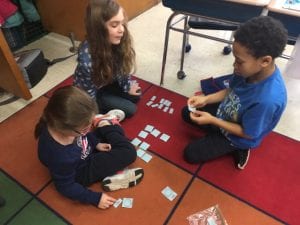 We also worked with literacy matching puzzles on a full moon rainy Friday afternoon!
The students were fully engaged practicing and reviewing literacy skills like compound words, silent letters, digraphs and blends, irregular plurals, and more. (Some even worked on analogies!) Plus they got plenty of movement breaks as they moved from one station to another. 
We ended the month last Friday with a special buddy math time. Mrs. Messer's third graders came to our classroom and used whiteboards to work with our class on subtraction with regrouping. They were expecting to have to tutor our students but they were surprised at how well they were doing and kept giving them harder problems to challenge them! It was nice seeing the two classes working so well together and rewarding to see how much my former students have grown and learned as third graders!
Thank you Third Grade math buddies!!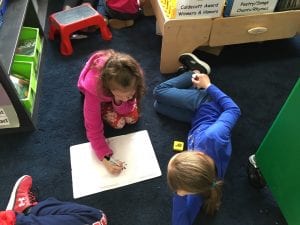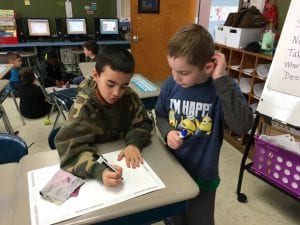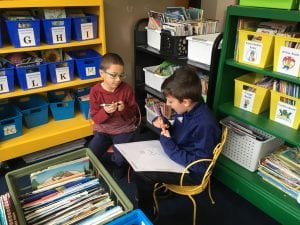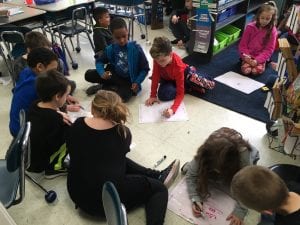 Finally thank you to the families who assisted their children in getting their World Map posters done and turned in on time! They came out great and were hung on the wall outside our room for all to see!